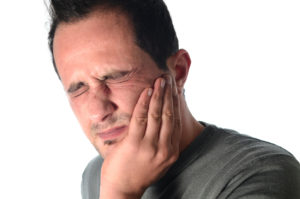 Root canal therapy has gotten a bad reputation. If you need a root canal, we have some great news – this negative reputation is very unfair. In fact, root canal therapy typically relieves the pain and dental sensitivity many patients feel prior to receiving this treatment. Root canals are comfortable, and they may just allow our team to save your damaged tooth. In this post, we'll walk you through just what to expect, during and after your root canal therapy.

Why You Need a Root Canal
You may need a root canal if tooth decay or dental damage reach the inner layer of the tooth, called the pulp. The nerve tissue is housed within the pulp, so when decay or damage reaches this inner tooth layer, it has direct access to the nerve. This leads to severe toothache and dental sensitivity for most patients.
Warning Signs
We see many root canal patients on an emergency basis, so it's important that you know the warning signs. Some of the most common symptoms include:
Severe toothache that can be a sharp pain or dull throb
Lingering sensitivity to heat and cold
Discoloring of the tooth enamel
Infection or inflammation in the soft tissue around a tooth
The Root Canal Process
When root canals are necessary, we begin treatment by numbing the area around the tooth. Then, we drill a hole from the top of the tooth into the pulp. The damaged nerve tissue and pulp are extracted. In some cases, we need to apply topical antibiotics or prescribe oral antibiotics to fully remove infection inside the tooth and from surrounding tissue before we complete the treatment process. Once your smile is free from decay and infection, we refill the tooth and seal the access hole. In most cases, we place a dental crown to protect the root canal treated tooth.
Meet Dr. Henkel
Dr. Gary Henkel is happy to provide patients with safe, comfortable, effective root canal therapy. With years of training and experience, Dr. Henkel is able to complete even the most advanced dental restoration services for his dentistry patients at Horsham Dental Elements with two convenient locations in Philadelphia and Horsham. Whether you need a root canal or complete smile makeover, we invite you to contact our team to schedule an appointment today. We go above and beyond to make sure patients receive the dental services they need to restore complete smile health and function while feeling completely safe and comfortable in our practice.