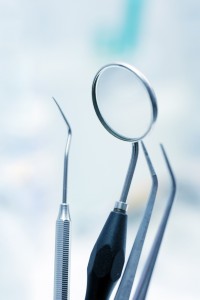 At Horsham Dental Elements, what you'll find is an experienced and knowledgeable team eager to help your entire family enjoy optimal oral health. And with two locations, we can extend that care to patients from Horsham, Montgomery, Philadelphia, Bucks County, and beyond.
Meeting Your Family's Needs to Create Beautiful Smiles
Part of how Dr. Gary Henkel and our team are helping families every day is through meeting basic needs. That means treating decay and cases of gum disease at their earliest stages, before they've developed into cases that would require extensive restorative care.
General dentistry is about more than just meeting basic needs, though. It's also about prevention. At Horsham Dental Elements we recommend that all patients—no matter what age—come to see us twice a year for a regular cleaning and checkup. Our goal through these regular visits is to help you maintain your oral health so that a more serious problem never develops. If it does, though, we can catch it quickly and begin working on a treatment plan with a regular exam and cleaning.
Regular visits and cleanings also give Dr. Henkel and our team a chance to educate our patients about good homecare. As effective as professional cleanings are, they're only effective when they're supported by great brushing and flossing at home. While you're in our Horsham or Philadelphia office we'd be happy to talk to you about how you can take better care of your smile at home.
Is It Time for Your Next Appointment?
If it's time for you to schedule your next appointment for yourself or your child, don't hesitate to call Horsham Dental Elements today. Dr. Henkel serves patients from Montgomery, Philadelphia, Bucks County and beyond.