Meet Your Dentist
Dr. Gary Henkel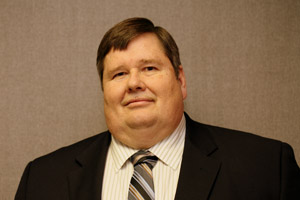 Dr. Gary Henkel has been serving patients from Philadelphia, Horsham, and surrounding areas since 1981, when he bought his first practice. Before practicing privately, he attended Wayne State University, where he graduated in 1974 with a BS in Biology. For his DDS, he attended the University Of Detroit Mercy School Of Dentistry, where he graduated in 1979.
After graduating, he went immediately into a two-year general practice residency at Thomas Jefferson University Hospital. While there, he worked with others to teach dental personnel how to treat physically and mentally challenged patients, as well as medically compromised patients. He was also given a faculty position at the University of Pennsylvania in conjunction with the Elwyn Institute and taught residents hospital-based dentistry at Einstein Daroff Division Hospital and Graduate Hospital. He was then asked to join a committee at the Franklin Institute Research Center, which was active in various aspects of dental care for physically and mentally challenge patients.
Throughout his career, Dr. Henkel has made continuing education a priority. After finishing his residency, he completed the Maxi Course in implant dentistry, which started his career as an implant dentist. He received his mastership from the Academy of General Dentistry in 1986 and has over 2,500 hours of continuing education but continues to add 100 hours per year.
Four years after buying his first practice in Philadelphia, Dr. Henkel opened his first suburban location in Horsham, which moved to its current location after three years. Dr. Henkel is a member of the following organizations:
In addition to all these accomplishments, Dr. Henkel has also spent the past 10 years lecturing nationally and internationally on various topics, including endodontics, bone grafting, CBCT, and 3D imagining. He was also involved in the development of the iTero digital scanning system, which he uses to provide patients with Invisalign treatment.
Dr. Henkel is married and has one daughter who is currently attending the Jefferson School of Pharmacy. His wife, meanwhile, is his office manager and hold a master's degree in Education. When he's not helping patients, Dr. Henkel is engaged in one of his many hobbies, which include scuba diving, land and underwater photography and videography, sports, travel, community service.
Experience comfortable, state-of-the-art dental care in Philadelphia, Horsham, and surrounding areas with Horsham Dental Elements. We proudly serve patients from all over Montgomery, Philadelphia, and Bucks County. Contact us today to make an appointment and discover what difference in technology, education, and experience can make in your dental care.