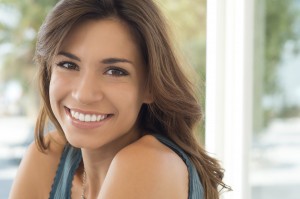 Accidents happen, well, accidentally. Unfortunately, our teeth are sometimes hurt in accidents. Like when you bite down on a hard candy and chip a tooth. On the other hand, accidents aren't always the culprit of minor tooth imperfections. Perhaps you have a few teeth that are misshapen or slightly misaligned. In either case, cosmetic bonding may be the answer. Dr. Gary Henkel at Horsham Dental Elements in Philadelphia, PA, and Horsham, PA, has repaired the smiles of many patients thanks to cosmetic bonding.
Cosmetic Bonding is a common dental procedure where a tooth-colored plastic dental material is applied to the tooth and hardened with a special light. The bonded material restores the tooth's natural appearance and functionality. Cosmetic bonding is often the best option for when:
A tooth is chipped or cracked
A tooth requires a filling because of decay
Teeth are discolored
Teeth are misaligned or have gaps in between them
A tooth is misshapen or should look longer
Cosmetic Bonding: As Easy as 1-2-3
As dental procedures go, cosmetic bonding is relatively simple. Dr. Henkel will use a shade chart to make sure the bonding material is a match to your tooth color. Then, the tooth's surface is made slightly rough, which allows the bonding material to adhere more securely to the tooth. After Dr. Henkel applies the resin, he will mold and smooth it to the desired shape. Once the special light hardens the material, the doctor may need to further shape the bonding and polish it to match the existing tooth. In less than an hour, you'll have a tooth that looks as good as new!
Call Our Office Today
If you've been contending with a flawed tooth for a while—or if an accident just happened—then schedule an appointment for cosmetic bonding with Dr. Henkel today. Horsham Dental Elements in Philadelphia, PA, and Horsham, PA, also serves patients in Dresher, Springfield and Hatboro as well as Bucks County and Montgomery County.