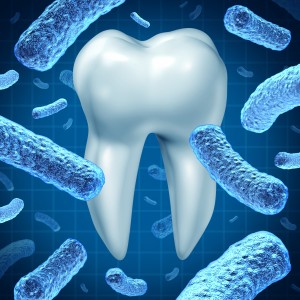 When you think of periodontal disease, what is the first thing that comes to mind? More than likely, you imagine swollen, reddened gums and bleeding when you brush, but did you know that advanced gum disease can also lead to a number of far more serious health concerns? At Horsham Dental Elements in Philadelphia and Horsham, Dr. Gary Henkel wants you to know how important proper periodontal therapy is – not only for the health of your smile, but for your overall well being.
A Systemic Connection
When the overabundance of bacteria in infected gums enters the blood stream, it can travel throughout the body, wreaking silent havoc on otherwise healthy tissues and organs. Because many people suffering from gum disease aren't even aware that they're affected, they don't think to make the connection between other health problems and the condition of their mouths. The following are some of the potentially life-threatening complications associated with untreated periodontal disease:
Increased risk of heart attack (due to coronary artery disease)

Higher chance of suffering a stroke

Pulmonary hypertension

High blood pressure

Gastrointestinal problems (may become chronic)

Links to pancreatic cancer

Preterm birth and low birth weight in babies whose mothers had

gum disease

Rheumatoid arthritis
Fortunately, periodontal therapy and regular cleanings at Horsham Dental Center can substantially reduce the risk of these complications, even in patients whose oral condition is severe. The key to successful treatment of gum disease is catching the infection in its early stages and beginning treatment as soon as possible.
If you suspect that you may be suffering from periodontal disease and you're ready to take the first step toward better health, contact us in Horsham, PA or Philadelphia, PA today. Dr. Henkel and his staff gladly serve patients from throughout Bucks, Montgomery and Philadelphia Counties, including Dresher, Hatboro, Springfield and more.