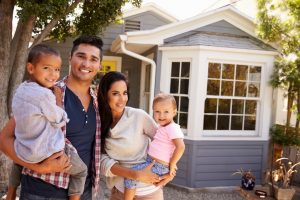 With all the information we know about how periodontal health affects your overall health and well being, there's never been a better time to take charge of your oral health. Regular visits with your dentist are your best line of defense against issues like periodontal disease, oral cancer, and tooth decay, and it's important to build a relationship with a dentist you trust. Finding the right dental provider can be a challenge, so here are some tips on how to choose a great dentist in Philadelphia.
Ask the Right Questions
Doing some research on your prospective dentist such as checking out their online reviews is always helpful. Asking the right questions can also help you get a feel for the practice. Besides the obvious considerations of practice location and hours, take the time to ask your prospective dentist some deeper questions such as:
What advanced services do you offer?
Is the office equipped with state-of-the-art technology, and how will it benefit me?
Do you see children? If so, starting at what age?
What types of continuing education do you participate in?
You may also want to ask the staff some questions too. This will help give you insight into what it's like to work with the dentist.
Tour the Office
Stop by the office and take a tour. This will help you decide if the office feels clean and modern. If you have children, you can also observe if the office feels friendly and welcoming for them.
Schedule a Consultation
It's a good idea to schedule a consultation with your prospective provider, especially if you're considering cosmetic services to enhance the appearance of your smile. During your consultation be sure to ask all of your questions and this is a good time to discuss their treatment philosophies and ideas for your smile.
Ask to look at before and after pictures of other cases they've completed that are similar to yours so you can get a feel for their skill level and artistry. This will help you make and educated decisions about whether this provider is the right fit for your needs.
What You'll Find at Horsham Dental Elements
Dr. Gary Henkel has been providing patients in Philadelphia with high quality dental care for over 20 years. His reputation has been built on the exceptional experience he offer his patients as a result of his extensive training.
You'll find services and technology at Horsham Dental Elements that you're not likely to find at other practices. We welcome patients of all ages to our practice, and we look forward to meeting you!
Contact our office today to learn more about us and schedule your next appointment!