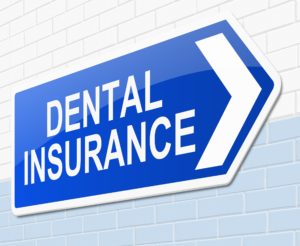 Believe it or not, the year is almost over. As you shop for the perfect gift and enjoy the festive decorations, you're probably not thinking about your dental insurance; however, it should be a primary focus. Your dental coverage is going to expire at the end of the year. If you're like 97% of Americans, you haven't reached your annual limits, which means you're about to lose hundreds to thousands of dollars that could have been spent on maintaining your oral health. Don't throw money down the drain. Here are 3 reasons to take advantage of your insurance before it expires.

1. Reduce Your Dental Expenses
Many people believe they are saving money by only visiting their dentist when they have a problem that needs to be treated. If you're among those who are skipping their routine appointments, you're opening the door to preventable issues, like cavities and gum disease. If you're worried about a bill, you have nothing to fear. Your dental insurance covers 1-2 preventive appointments per year.
Although every policy differs, most plans cover preventive care 100%. This reduces your overall dental expenses because you'll decrease the likeliness for needing a costly treatment in the future. In fact, $1 spent on prevention can save you $50 on restorative services.
2. Treat Dental Problems Quickly
Your oral health is directly linked to your general health. There are several dental issues that can increase the risk of certain medical conditions, including heart disease. Your dental insurance allows you to get a healthy mouth and body by achieving your oral health goals for minimal expense.
After paying your annual deductible, you're given an annual allowance to use toward the treatments you need to keep your teeth and gums healthy. Most policies have a limit of around $1,500 while they can cover as much as 80% of restorative costs. You can rehabilitate your smile without worrying about any added financial stress.
3. Your Dental Benefits Expire
At the end of the year, your dental insurance will expire. You aren't refunded for your premiums or your deductible if you don't use all your benefits. Any unused allowance will not be reimbursed or carry over into the new year. If you don't use your coverage before it expires, you're essentially throwing money down the drain.
Maximize Your Dental Insurance
Although the holiday season is a bit busier than usual, don't waste your dental benefits. Make the time to visit your dentist before the year ends.
About Dr. Gary Henkel
Dr. Gary Henkel has provided comprehensive, affordable dental care since 1981. He embraces the latest innovations in dentistry and regularly undergoes continuing education courses to provide his patients with world-class services. He works with many leading insurance carriers, so you can get the care you deserve for discounted rates. Whether you're in-network or out-of-network, he will help you maximize your annual benefits. If you need an appointment before the end of the year, contact our office today.