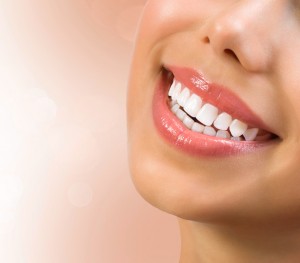 Please don't ever be discouraged by a smile that has numerous imperfections. At Horsham Dental Elements, we want you to know that there is a solution to every problem. Dr. Henkel is an expert at devising a step-by-step plan to restore your oral health and the beauty of your smile. Either a smile makeover or full-mouth reconstruction in Horsham, PA, will incorporate the exact procedures you need on a schedule and budget you'll appreciate.
Smile Makeover in Horsham
Although the terms smile makeover and full-mouth reconstruction are sometimes used to mean the same treatment, they are actually different. A smile makeover is designed to cosmetically treat the flaws in your smile. Full-mouth reconstruction, on the other hand, also treats any number of restorative concerns, as well.
When designing your smile makeover, Dr. Henkel will meet with you to discuss your goals and understand what you want to change about your smile. Then, he will carefully examine your mouth, teeth and gums; take intra-oral and extra-oral photographs as well as digital x-rays; and possibly take impressions, too. With these he is able to visualize the finished look of your smile. He'll recommend the cosmetic treatments he thinks you need and the order in which they should be performed. Depending on the needs of your smile, he may suggest:
Cosmetic bonding
Porcelain veneers
Invisalign clear braces
Dental crowns
Dentures or partials
Teeth whitening
Full-Mouth Reconstruction in Horsham
Full-mouth reconstruction incorporates the cosmetic elements of a smile makeover and adds a restorative component, as well. For example, in addition to considering the appearance of your smile as he creates his plan, Dr. Henkel will analyze your bite, your gum health and whether or not you are missing teeth. The point of full-mouth reconstruction is not only how your smile looks but how your mouth feels to you, as well. For this reason, some other treatments may be required. These include:
Periodontal therapy
Tooth-colored fillings
Root canal therapy
Dental implants
Call Our Office Today
Whether you need a smile makeover or dental reconstruction, Philadelphia and Horsham residents know they can count on the experience and skill of Dr. Henkel. We proudly serve patients from all over Montgomery, Philadelphia, and Bucks County. Contact us today to make an appointment and discover the difference technology, education, and experience can make in your dental care.