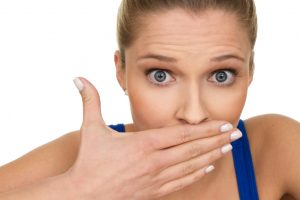 Are you tired of hiding your smile in photos or when you first meet someone? Do your crooked teeth embarrass you? Are you ready to reclaim your smile this year? Have you dreamed of straightening your teeth, but you don't want to wear metal braces? If you answered yes to any of these questions, Dr. Gary Henkel wants to share with you the reasons why you should get Invisalign in 19102.
What is Invisalign?
Instead of utilizing traditional metal brackets and wires, Invisalign uses clear plastic aligners to straighten your teeth. Aligners are removable, but need to be worn at least 22 hours per day to achieve optimum results. You'll find that your aligners are snug fitting and comfortable to wear, so they don't interfere with your normal activities. Most Invisalign cases can be completed in 12-18 months, which makes them ideal for busy adults.
The Benefits of Invisalign
Besides being virtually invisible, Invisalign offers many other benefits to our patients. Because aligners are removable, they can be easily taken out for eating and brushing, which means there are no restrictions to your diet or changes to your home care routine, as there would be with braces.
Traditional braces require many adjustments throughout your treatment, which means lots of visits to your orthodontist. Invisalign often requires fewer visits with Dr. Henkel, so there's less time required from your hectic schedule.
How Can I Get Started With Invisalign?
Dr. Henkel is a certified Invisalign provider, so he's able to determine if you're a candidate for it or not with an examination, photos, and x-rays. He'll use 3D imaging to create your treatment plan, which Invisalign uses to fabricate your aligners. You'll even be able to see what your smile will look like when treatment is completed prior to starting!
If Invisalign is not in your future, Dr. Henkel can discuss with you other treatment options that can improve your smile. You might be surprised that you have multiple options to choose from. The first place to start is by scheduling a consultation with Dr. Henkel, your dentist in 19102, to discuss your desires and options for your smile.
Contact Horsham Dental Elements
If you're ready to reclaim your smile and make 2017 your year, give Horsham Dental Elements a call to schedule your consultation.