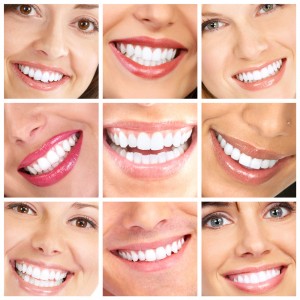 When you feel embarrassed about your smile, you're less likely to be the fun, outgoing person you want to be. But with a smile makeover using one of Dr. Henkel's cosmetic dentistry services, you can enjoy a brighter, straighter-looking smile that will improve your self-esteem.
Our cosmetic dentistry services include:
Cosmetic Bonding
Has a dental injury, decay, or teeth grinding caused your teeth to become broken or worn? With single-visit cosmetic bonding, Dr. Henkel can reshape your smile using a putty-like resin that can be custom-shaded to match your existing tooth color, resulting in a new smile that looks beautiful and natural.
Teeth Whitening
Teeth whitening is one of the most effective and most popular cosmetic dentistry services available. And at Dr. Henkel's Horsham and Philadelphia dental offices, we offer both in-office and take-home teeth whitening options. Both are an effective way of achieving stunning, professional results.
Porcelain Veneers
As another of today's most popular and effective cosmetic dentistry services, porcelain veneers can help you make your teeth appear straighter and whiter, combining the benefits of cosmetic bonding and teeth whitening. What's more, treatment with porcelain veneers can typically be completed in just two to three visits.
Want To Know More?
Do you want to learn more about how any one of these great services can help you improve your smile? Call Horsham Dental Elements to reserve a consultation appointment with Dr. Henkel. During your appointment, Dr. Henkel can get to know you and your smile and would be happy to recommend the treatment plan that will help you the most.
Call us today! We have offices in Horsham and Philadelphia.